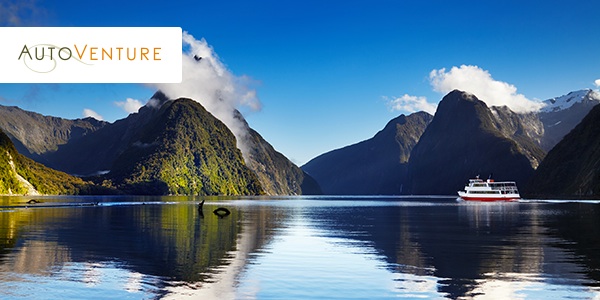 New Zealand
Hobbit hunting in New Zealand
With the final episode in The Hobbit Trilogy set to be released to movie audiences this December, expect the demand for all things Tolkien to peak, particularly in New Zealand, which served as the setting for the movies' mythical world of Middle-earth.
The filming of the Lord of the Rings Trilogy and the Hobbit Trilogy, took place at more than 250 separate locations in New Zealand's North and South Islands, and AutoVenture can squire you to many of filming sites that have been preserved for special tours. Fans of J.R.R. Tolkien's classic tales will be rewarded as they retrace the steps of Bilbo Baggins, Gandalf and the company of Dwarves.
The parallels between New Zealand and Middle-earth are stunning. The films' magical backdrops of golden plains, emerald valleys, and majestic peaks and glaciers are hardly special effects creations — the filmmakers simply used the remarkably diverse landscape of New Zealand. Plus, it's not uncommon to see visitors dressed as characters from the books touring the various filming locations.
AutoVenture will design an itinerary for wannabe halflings, elves and wizards of all ages. For example, the woods of Lothlórien, which was home to Tolkien's elves, is actually a beech forest in Paradise, near Queenstown. But after a private, guided tour, rather than sleeping on the moss in a cool forest, guests will return to a different kind of fable … one that includes fine dining and other human comforts at Mercure Grand St. Moritz.
For those unfamiliar with New Zealand, an AutoVenture guided tour is the surest way of getting closest to the culture, and of capturing an unforgettable land.
Explore New Zealand | Contact Us
---