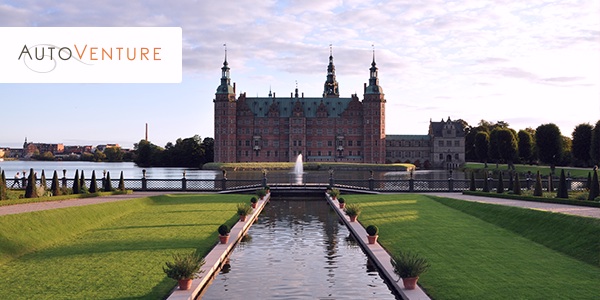 Denmark
Enjoy a royal journey along the Danish Riviera
"To be or not to be? That is the question." If Hamlet had been referring to a luxurious, AutoVenture vacation in Denmark's North Zealand, instead of his own angst-ridden existence, his answer might have been a lot more cheerful.
Looking about Kronborg Castle at Helsingør, which is where William Shakespeare set his most famous tragedy, Hamlet (referred to as Elsinore Castle in the play), you'll wonder what Hamlet was so blue about. Set on the Baltic Sea, this highly rated tourist attraction lets visitors visit a well-preserved castle replete with a chapel, ornate tapestries and breathtakingly beautiful grounds.
North Zealand is known as the playground of Danish royalty, a region famous for its wealth, pristine beaches and dense forests. AutoVenture begins your romantic journey to North Zealand with a privately guided drive in a luxury sedan or van up Denmark's scenic coast — gliding by the regal, old mansions and estates. Relaxed, friendly and full of stories, your AutoVenture guide will regale you with tales and juicy tidbits about the country.
North Zealand is littered with remnants of Danish and Nordic peoples, extending back to the age of the Vikings. The trip will include a visit to Frederiksborg Castle, known as Denmark's hidden jewel, as it incorporates the finest in architecture and craftmanship.
Lovers of literature and art are in for a superb treat: Guests can visit author Karen Blixen's home, the author of Out of Africa, as well as the Louisiana Contemporary Art Museum, which houses more than 3,000 contemporary artworks and modernist classics. Spending an afternoon with Picasso, Giacometti Warhol, Asger Jorn and Per Kirkeby is the perfect way to decouple from the trivial, distractions of mobile phones and television. And the outdoor sculpture garden by the sea is wonderful place to wander.
Best of all, this timeless destination is located within an easy hour's drive north from Copenhagen.
For those unfamiliar with Denmark, an AutoVenture guided tour is the surest way of getting closest to the culture, and of capturing an unforgettable land.
---